Receiving Lines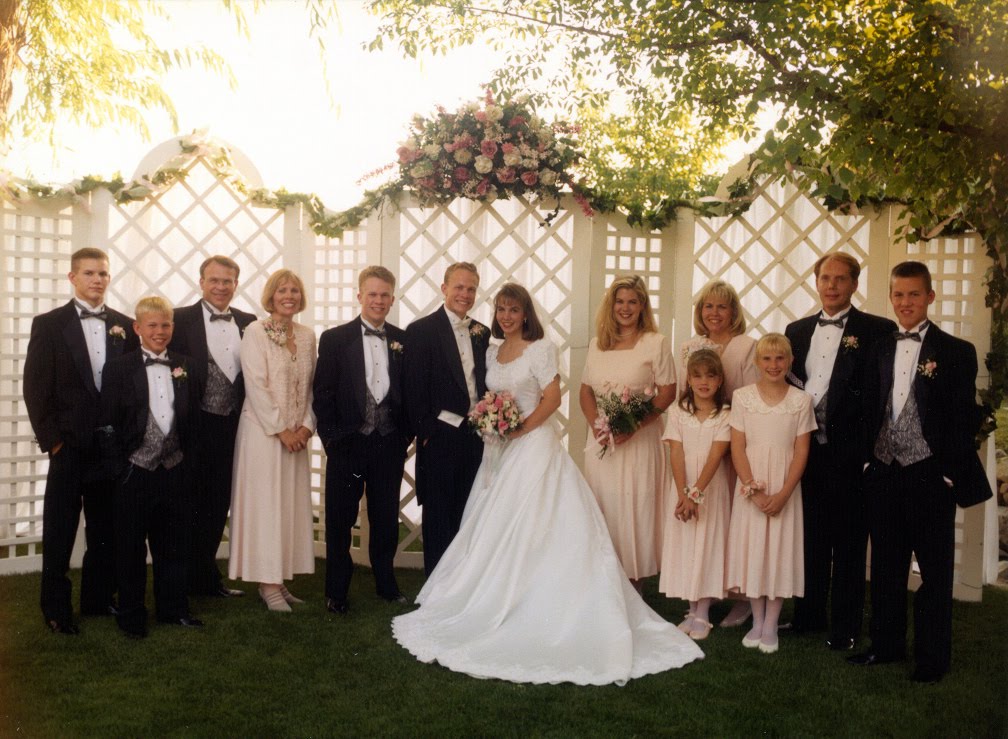 This is Rachelle and Jayson's receiving line. They had their reception in a friend's backyard. Now they are the proud parents of seven children 2 + Quintuplets!
Receiving Lines

:
Receiving lines are a way to greet guests and thank them for coming and for the guests to offer their best wishes to the newly 
married couple. Fewer brides are opting for receiving lines because:
·

         

The bride and groom miss out on a lot of the reception.
·

         

It is inconvenient for the guests to have to stand in a long line (and then stand in another long line for food).
·

         

If the bride and groom have to leave the line, the guests left waiting get upset that they stood in line and didn't get to 
greet the couple.
 If you think you and the groom will be able to make the rounds on your own and say hello to guests, then you don't need 
to have a receiving line. Have in your mind three key greeting areas where you will post yourselves periodically during the 
evening to greet guests in addition to trying to make your way around to all the tables.
If you choose to have a receiving line, you can either do it after the ceremony (if civil) or ring ceremony; or do it as guests 
enter the reception area. If photos are going to be taken after a civil ceremony or ring ceremony, you probably won't have 
time to have a receiving line.

  

In that case, make a special effort to go around to each table during the course of the evening 
to greet guests.
Don't have too many people in the line greeting guests or it will slow things down.

  

It can be as small as just the bride and 
groom and their mothers or as large as the bride, groom, mothers, fathers and maid of honor and best man – but no larger 
than that. Personally, I like a line like this:

  

Father of Bride, Mother of Bride, Bride, Groom, Mother of Groom, and Father 
of Groom.

  

It makes for easy introductions and speeds the process.

  
Be aware that a receiving line could take up most of your night.

  

As guests arrive at various times, the line rarely dies down 
completely. It can be very difficult tearing yourself away from those who want to wish you well… especially when they 
have waited at length to do so!

  

When you want to stop, have a bridesmaid go to the end of the line and tell people who 
are arriving that you are closing the line so the bride and groom can go inside/eat, whatever, and that they can talk to them 
inside.
Whether you opt for the receiving line or not, the time spent with each guest in a receiving line is minimal at best.

  

Make a 
concentrated effort (with or without a line) to be accessible to your guests – especially those who have traveled to be there.

  


While this is YOUR big day (and you are entitled to dance with your best friends all night) be considerate of your guests as 
well. 

 

Try to "work the room" and spend a little face time with each guest.

  

If the dance floor is where you wish to be, bring 
others onto the dance floor with you (not just your bridesmaids).

  

If you have friends or relatives from out of town (or any 
guests that may not know anyone) be sure to introduce them to people of similar interests or age groups. (If your out-of-
state cousin is young and single,

  

for example, introduce him to your single college friends and ask them to take care of him!).